Poste.io - complete mailserver built in one container
Full stack mailserver solution with SSL TLS support. POP3s, SMTP(s), IMAPs, RSPAMD, Clamav, Roundcube(HTTPS), SPF, DKIM with simple installation and web administration.
Native features
Let's encrypt for free and automatic TLS certs!
SMTP routing (redirects all outgoing emails to the smarthost)
SRS (fix redirects to follow valid SPF)
"From" header check to prevent sender spoofing within mailserver users (toggleable per user)
Remove redundant headers and hide authenticated sender IP for privacy
Inbound antispam&antivirus (outbound at PRO)
Automated Trash and Junk folders cleaning
Relay limits with optional blocking prevents cases when one of your users computer got infected and tries to spam (PRO)
"Karma" for making spammers life harder and much slower (p0f for detecting senders system, dns/mx/reverse lookups, DNSBL)
Blacklist&Whitelist + automatic blocking for resources wasters
Quarantine folder inspectable through administration
Whole domain forwarding
Domain-bin aka catch-all address
DKIM setup through administration
Very detailed logs (searchable and viewable through administration PRO)
DMARC reports (PRO)
REST API and command line for emails and domains manipulation
Server and domain DNS Diagnostics, DNSBL check
Quota for users
Levels of administration rights: system admin, domain admin(PRO) and user
Default Sieve filters for redirect, copy, autoreply, out of office, custom
Screenshots
Web administration with email accounts and virtual domains: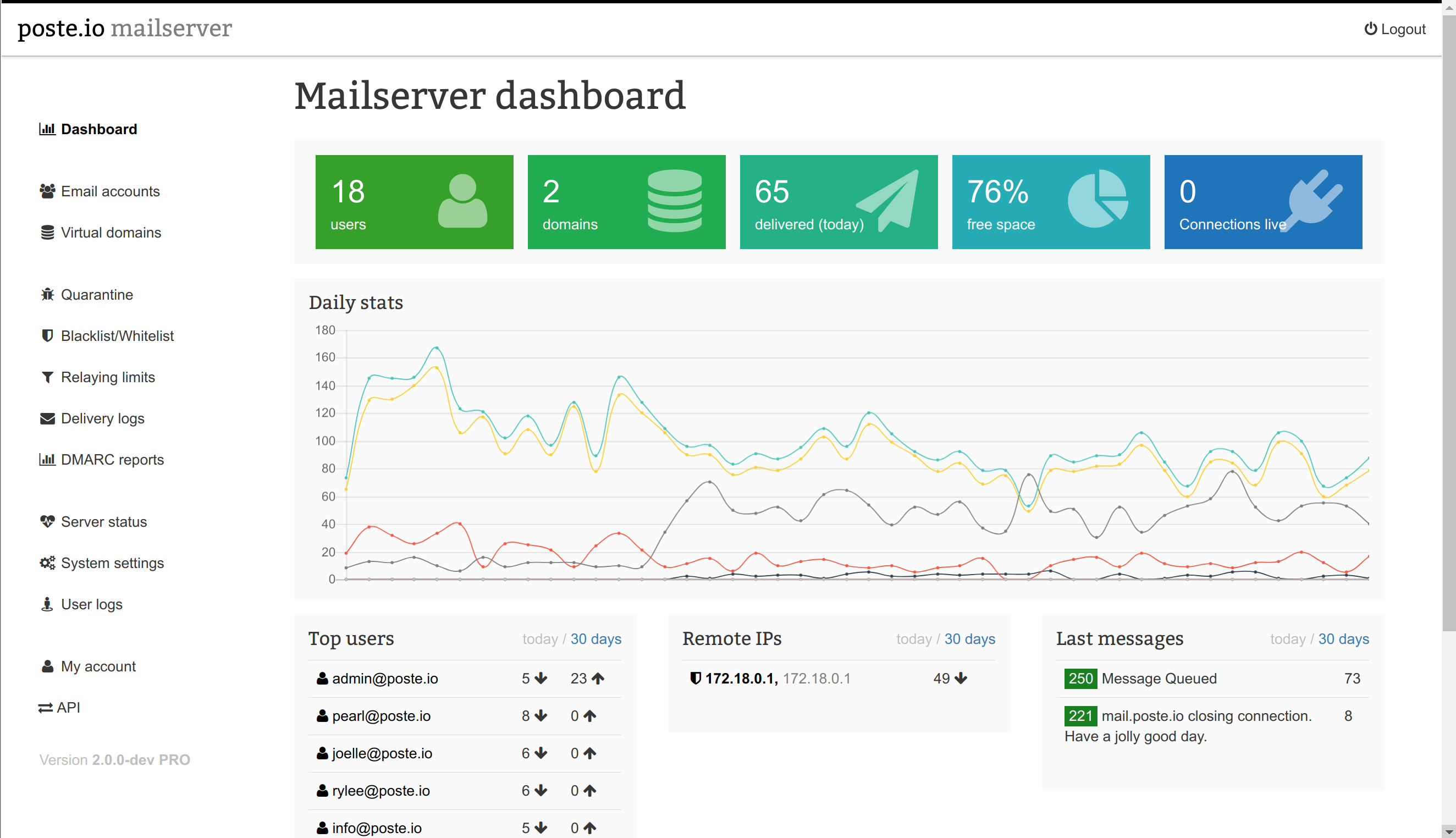 Email process log in log viewer (PRO only):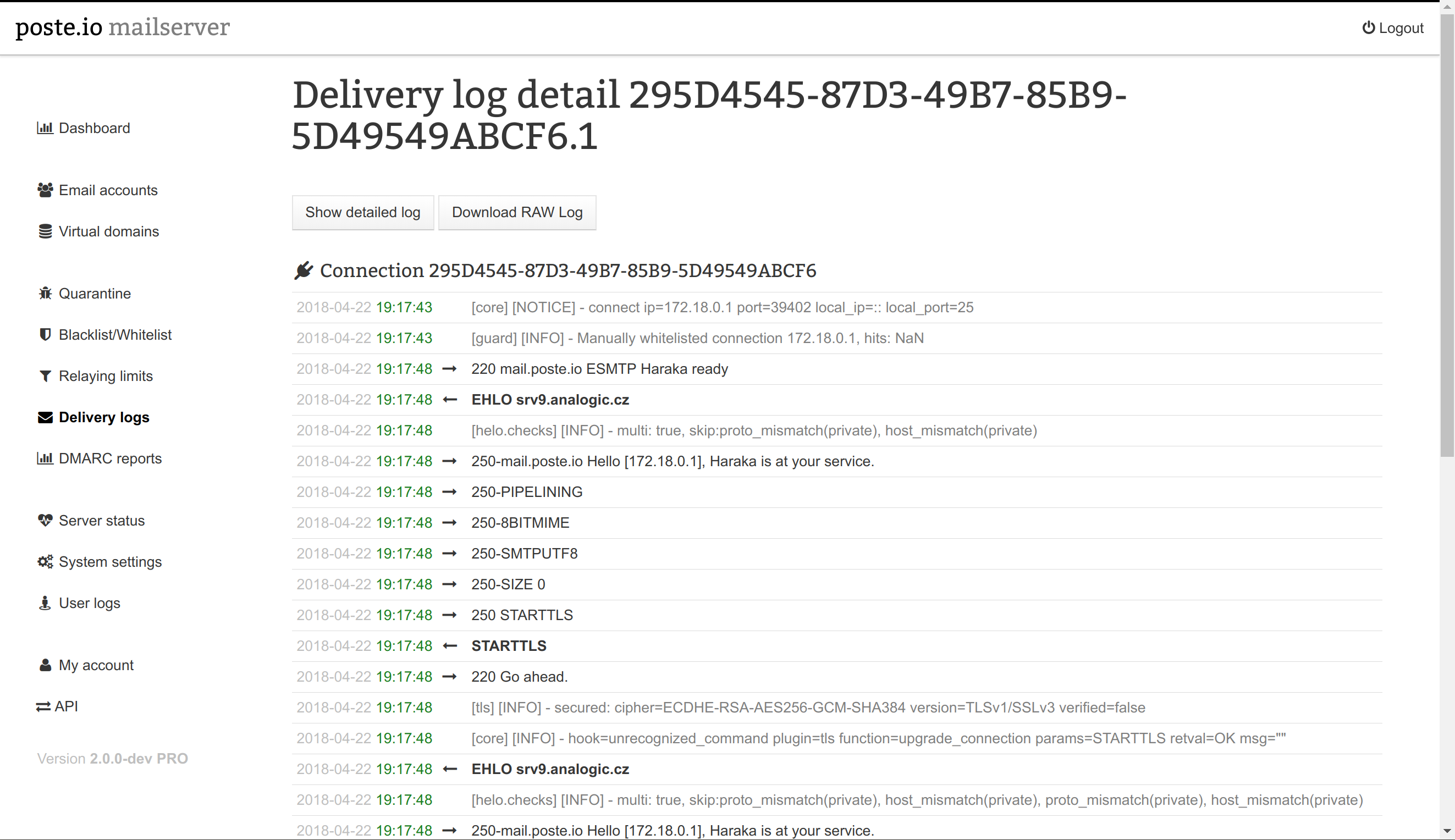 Want more?
Look at demo! https://demo.poste.io/admin/login#admin@poste.io;admin
I want one!
Please see https://poste.io